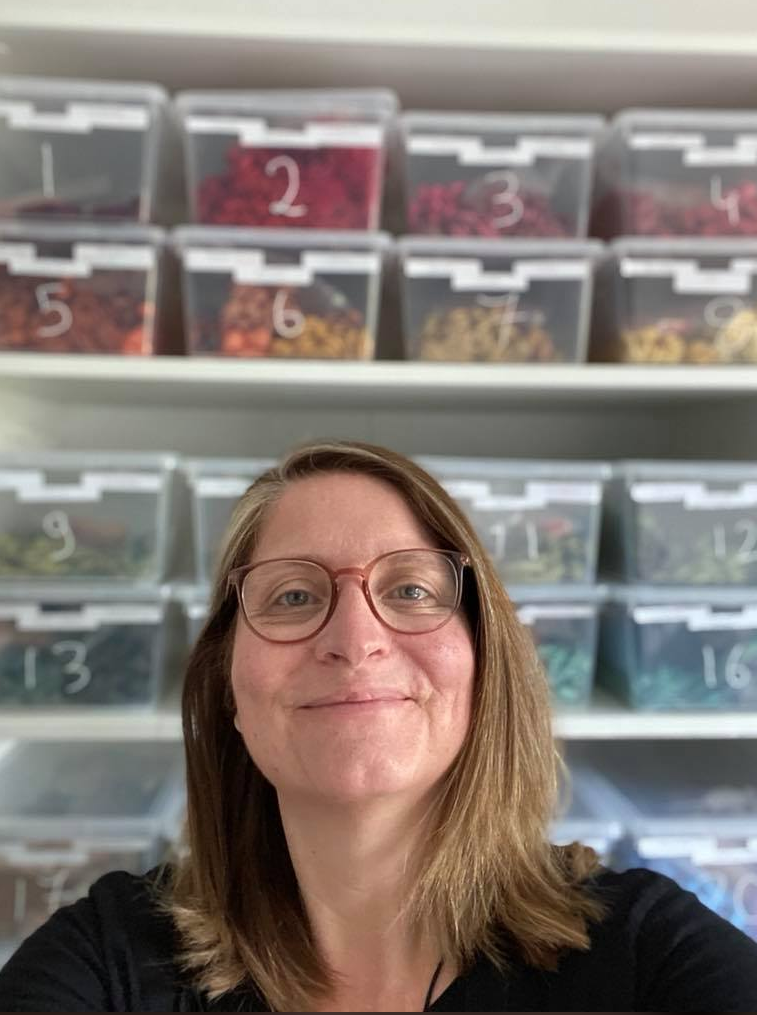 Provider of Joy and Happiness through Colour and Embroidery!
I'm Melanie from TOM & LILY CREATIONS and I was born and bred in the UK in Surrey, near London. I originally am a language teacher but I created my own design company, after having our children Thomas and Lily!
I now live near Perpignan in the south of France. My designs are bright and colourful and full of humour.  I like to make my customers smile :) 
I'm an independant Cross stitch and Blackwork designer and I have designed and stitched my own creations now for 16 years.
I have an intense relationship with colour and it is an integral part of me and the DNA of my business. Colour makes me feel alive and full of energy and this is what I try and put into my designs, hand dyed threads (Le Fil Atalie and Colour Gem Threads) and hand dyed fabrics.
I put a lot of joy and love into all my products so that they make you feel special when you use them. My motto is "COLOUR IS LIFE"

Melanie COUFFE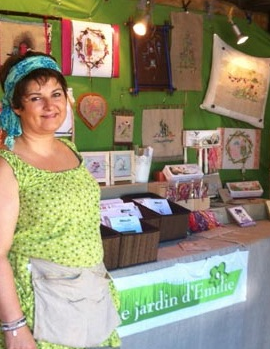 Designer of Poetic and Bucolic Embroidery enrobed in a Universe of Silk
My grandmother embroidered, crocheted, knitted, and played the guitar… A budding artist.
I kept the passion for manual things and developed them over time!

During my five years of studying graphic design at the Arts Décoratifs in Geneva, in addition to drawing and painting, I explored mostly needlework with a predilection for silk ribbon embroidery...then came patchwork, painting on silk, miniature display cases and recently  Punch Needle!

The creative process begins long before the first drawings are put down on paper
and is constantly evolving. It's the elaboration of a long process of reflection of which the imagination is the keystone. Then comes the time for the choice of materials, the development of the colour palette.

Le Jardin d'Emilie was born slowly and in 2009 the first flower bloomed!
Customisable and scalable embroidery...
I create charts for counted cross stitch, traditional and ribbon embroidery to be stitched together or separately according to your mood!
It's with joy that I give you some of the contents of my box of secrets... Welcome to the garden...

Dominique MOLIERE